Look no further for more than 20 of the BEST ripe banana recipes from Registered Dietitians (including some of my own, ofc:) that will show you how to use up all of your otherwise unwanted ripe bananas. You'll never want to toss super ripe bananas again (hello, cost savings!).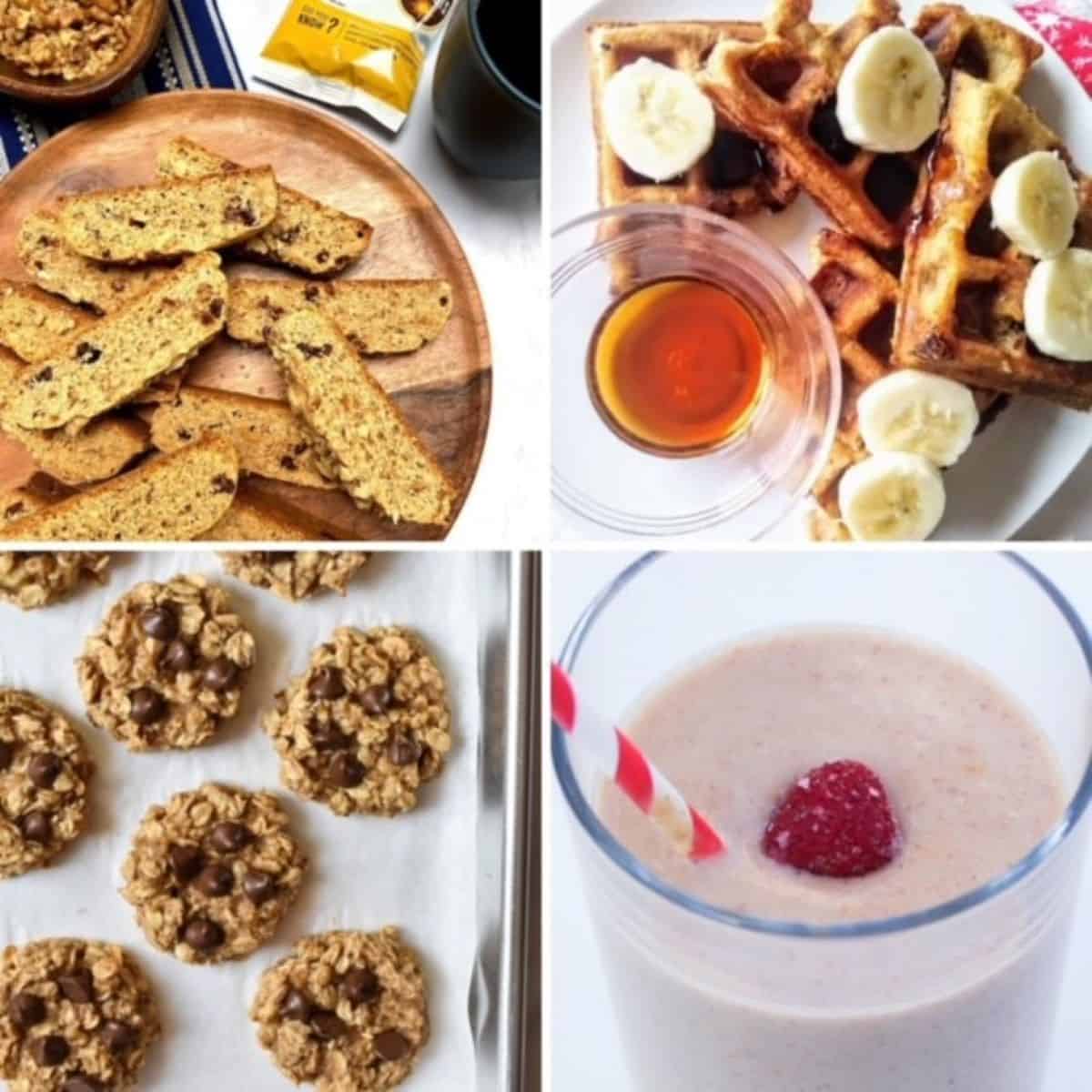 You know that saying, "turn that frown upside down?" Yea, well that's what you need to do the next time you see that the bananas sitting out on the counter are a little too ripe to be eaten as is.
I mean, there's nothing like staring at a bunch of ripe or overripe bananas and having no idea what to do with them. Here you will find a variety of recipes that will show you what you can make with them.
Jump to:
What is a Dietitian?
Dietitian is short for Registered Dietitian (RD). RDs are food and nutrition experts who have met the Commission on Dietetic Registration's (CDR) criteria to earn the RD credential.
At the very least, an RD has a four-year bachelor's degree from an accredited university and at least 1000 hours of approved supervised practice or experiential learning.
Sometimes our field is hard to describe simply because dietitians work in a wide variety of settings. For me, I've worked in large teaching hospitals seeing critically ill patients (kids and adults) and now I'm in the online space working with recipe development. Others work in the outpatient setting, marketing, management, or retail. There's really so much that you can do with the RD credential, it's hard to list it all!
What is a Ripe Banana?
Ripe bananas are a delicious, nutritious, and inexpensive fruit that can be eaten alone, with nut butter, or used in a variety of recipes to add flavor and natural sweetness.
Ripe bananas are yellow in color without any green on the edges of the peel. They have at least a few brown spots and get more brown spots as they ripen even more.
To be clear, bright yellow bananas with green edges as you often find at the grocery store, are not yet ripe and will not taste good. Set them on the counter when you get home, and they will ripen within a few days.
I should add that I've noticed a difference between organic and conventional bananas as they ripen. In my experience, organic bananas do darken in color, but they don't get as many brown spots at the same stage of ripening as conventional bananas.
Now, on to the recipes!
Banana Bread and Banana Muffin Recipes
Banana Dessert Recipes
More Banana Recipes That Aren't Bread
Dietitian Tip
The American Heart Association recommends limiting added sugars to no more than 25 grams per day for most people. Using ripe bananas in a recipe is an easy way to achieve a delicious level of sweetness without overdoing it on added sugar.
Cost Saving Tips
If you shop at Trader Joe's, you should know that they price bananas per banana, not per pound. So, when you are buying bananas at Trader Joe's, don't shy away from the larger bananas.
Check your local grocery store to see if there is a discounted produce section. Oftentimes ripe bananas are placed with outdated produce at a discounted price.
Questions You May Have
More Helpful Roundup Posts
Do you love the variety of recipes listed here? Let me know which ones are your favorite in the comments below!
Don't forget to take a picture the banana recipes you make and tag me on Instagram so I can see it!