Finding the right lunch box can be the answer to your school lunch struggles. Because by the time you hit the teenage years, oftentimes the lunch box (or bag) matters way more to kids than what's packed in it.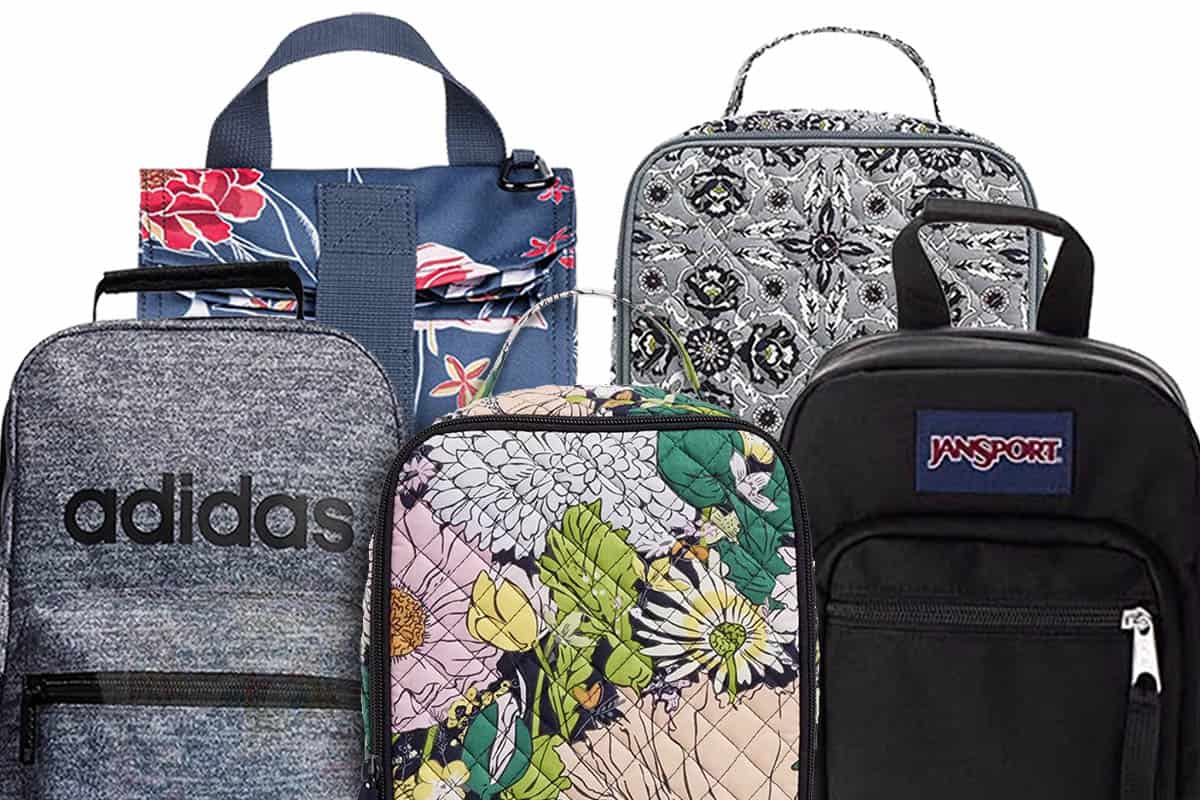 Gone are the elementary years of tossing their lunch bags in one big bin when they enter the classroom. Now teens are in the years of having to shove their lunch bags in their school backpack or carry it around with them all day long. And it's most likely the latter.
And, you know how it goes in high school... if they are carrying it all day, that means everyone sees it. Which means, they care more about what it looks like.
What I'm saying is that the look of the lunchbox matters. There, I said it 😉
And as a dietitian, if the key to getting my kids to eat a more wholesome lunch at school is getting them the lunch box they want, I'm all in!
Finding the Best Lunch Box
With so many lunchbox and lunch bag options out there, it can be hard to find the right one for your kids, especially once they hit the tween and teenage years.
I'll help you narrow down your choices and figure out what to look for.
What to Look for When Buying a Lunch Box or Lunch Bag
Will your tween or teen carry it around school?

Backpacks are heavy. Anything we can do to 'lighten their load' will help. This includes a lightweight lunch box. Food and food containers weigh enough, the lunch boxes should be light.
And, once again, style matters to most teens. Is your teen willing to be seen carrying their lunch box around?

Easy to clean

A lunch bag that is easy to clean is a must. Oftentimes teens are distracted and/or short on time during lunch so they throw their containers, leftover food, and trash right back in their lunch bags.

How much food does it hold?

Growing teenagers eat a lot of food. And I mean a lot. This means their lunch box needs to hold lunch box snacks in addition to what they would consider 'lunch';)

The shape of the lunch box

Take into consideration the size and shape of lunch containers that you use to pack lunches. For instance, a wide Bento Box will likely not fit in the bottom of a tall and narrow lunch bag, but it may fit perfectly in a lunch box with a wide base.
My Picks for Best Lunch Boxes
Dietitian Tips for Buying the Best Lunch Box
Buy one that your teenager is willing to carry around with them. Teenagers are much more likely to eat a packed lunch if they like what it's packed in.
Make sure it holds enough food. Before taking the tags off and using the lunch box your teenager chooses, put clean and empty lunch containers and unopened snacks along with ice packs in the lunch box to see if it holds what you need it to. If not, return it and try a different one that will hold more.
Questions You May Have
Easy Recipes for School Lunch Boxes